Main Content
Client

Testimonials
We can't recommend Indiana Realty Pros enough! They have helped us through the years with locating rentals, assisting with the sale of a couple of homes as well as building/buying our current home. Their expertise and guidance throughout the whole process was invaluable! Not only do we trust them and their advice, but we consider them friends.
jennifer deaton
2022-11-08
Ron and his team were outstanding to work with. They listened to my needs, offered insightful suggestions, and went above and beyond every step of the way. I would highly recommend Ron Rose.
Ross Brinkoetter
2022-11-07
The Indy Realty Pros team is excellent to work with. They offer valuable insights, are trustworthy, and make the home buying/selling experience easy for you. They even caught mistakes from the other party and resolved them to make the transaction concrete and easy for me. I trust them with all my real estate needs.
Loretta was great! It was a pleasure to work with her on the loan for 5107 Emmert Dr. My team and I look forward to potentially having the opportunity to work with her again in the future! - Jill Logsdon (Fairway Independent Mortgage Corp.)
Matt and Hope Young
2022-09-06
We could not have asked for a better experience working with Ron and Lindsey Rose. They are prompt, informative, and patient people to work with. This was our first time buying a home, and it went so smoothly— they answered our many questions graciously and competently. They are well informed on the market and work well with other companies, ensuring a positive process. We are almost sad the experience has ended, because we truly enjoyed the time spent with the team! We wholeheartedly recommend working with Indiana Realty Pros when looking for your home. We will, without a doubt, be working with them in the future.
We've been working with Ron over the past year as we've been building our new home. We couldn't have asked for a better advocate for us. We'd also worked with him as we've bought our current home 8 years ago and he's also helping us sell that home now as we're getting ready to move out of it. His calmness and even-keel attitude, as we've been trying to navigate both being first time home buyers then, and new to the process of buying a new build now, is just what we've needed. I would recommend Ron to anyone without any concern.
Christie Green
2022-06-17
Ron Rose and his staff were very kind and patient with me. The sale of my home was due to a major life event, so I not at my best. But, Ron Rose got me through. Thanks
I've had the pleasure of working with Ron on a few occasions, and I can genuinely say that he's one of the most patient human beings on the planet. He helped my wife and I find a great home after a 9 month search when we moved to Indy in 2013, and he stuck with us through thick and thin. When it came time to buy, his years of experience really helped out. If you're looking for real estate in the Indianapolis area, he's the guy you should talk to.
Sheila Carlson
2022-04-10
Ron is wonderful! He responds quickly, is very knowledgeable, great follow up, very polite and personable!
"Ron & his team were great to work with. They were extremely knowledgeable of the area and answered all of our many questions quickly. We would 100% recommend working with Ron and his team for any and all buying/selling needs."
AndrewLarrigan
Review from Zillow
"Ron and Lindsey were fantastic to work with, from our beginning search to closing they were there to answer any questions we had along the way. They really went to extra mile to make sure we were getting everything we could have hoped for in our first home. Would highly recommend Ron, Lindsey and the Rose Team to anyone looking to purchase a home."
cnnrrich2224
Review from Zillow
"We've used Ron for for many transactions at this point, and he consistently goes above and beyond. Having been doing this for years, he knows just about every area you could buy or sell in. In addition to that, as his business has grown he's added Lindsey and Hailey to help out which only adds to the value that you get. We wouldn't think about using anyone other than The Rose Team."
play2win96
Review from Zillow
"Ron Rose is the ideal realtor. We worked with him eight years ago to buy our house and chose him and his team immediately when we knew we would be selling the house this year. Ron is smart, professional, not pushy at all, prompt, available, patient, an expert in his field, friendly, kind, and goes above and beyond to get the job done right. Ron helped us out so much with this sale. He is a very calming person when things get stressful. Thank you, Ron, for everything. Our family can honestly say that we absolutely love Ron Rose."
cheryl wangler
Review from Zillow
"Ron and his exceptional team have truly surpassed our expectations. Their expertise in the realm of house buying is only matched by their genuine and respectful approach towards clients. Our journey to find the perfect house spanned over 4-5 months, and while navigating this process independently felt challenging, Ron and his team seamlessly transformed it into an effortless experience. They consistently provided us with daily updates on newly available properties, promptly alerting us to any opportunities. Even when our schedules prevented us from physically viewing a property, Ron and his team ensured they assessed it first—either through an in-person tour or a comprehensive video tour. Their discerning eye was invaluable, catching details and discrepancies that would have easily eluded us. This level of attention proved instrumental in making informed decisions.Notably, Ron and his team extended their support beyond mere property search. They demonstrated a commitment to our preferences and needs. A prime example was our acquisition of a previously rented home, which warranted carpet replacement after nine years of use. While it initially appeared to be our responsibility, Ron ingeniously proposed submitting an offer that included a carpet allowance. Following this strategy, we successfully secured the home and obtained brand-new carpets. Communication with Ron was consistently impressive. His responsiveness to our queries was remarkable—he swiftly addressed emails and texts, consistently surpassing expectations and ensuring our comfort as first-time homebuyers. His dedication to meeting goals ahead of deadlines was evident throughout the process.In summary, collaborating with Ron and his team was an absolute pleasure. Their professionalism, proactive approach, and genuine care for clients have left an indelible impression. Working with them was an unequivocal success, and we wholeheartedly recommend Ron and his team to anyone embarking on the journey of purchasing a home."
JesseStafford5
Review from Zillow
"Ron did a fantastic job helping us buy our new home as well as listing and selling our previous him. Him and his team went above and beyond at every opportunity."
aprincesmith
Review from Zillow
"Ron and his team went above and beyond my expectations and worked tirelessly to help me purchase the perfect home. When I had issues with my lender, Ron was there to help get me the information that I needed. Having a realtor you can trust is invaluable. If you are in the market, there's no better option than Ron Rose."
ndg474
Review from Zillow
"Ron was an amazing realtor. He helped us buy our first home, walking us through every step in the process. His knowledge and honesty is unparalleled and we trusted him completely during it all."
sammmorey1
Review from Zillow
"As first time homebuyers we could not have asked for a better experience. Ron was extremely knowledgeable, answered all our questions and walked us through the process step by step. He stood up on the behalf of me and my husband multiple times and was overall fantastic. It was a new build so plenty of bumps in the road but Ron made sure everything got taken care of swiftly and done correctly. If you're looking for an excellent realtor, look no further!"
Svaught00
Review from Zillow
"The Indy Realty Pros team is excellent to work with. They offer valuable insights, are trustworthy, and make the home buying/selling experience easy for you. They even caught mistakes from the other party and resolved them to make the transaction concrete and easy for me. I trust them with all my real estate needs."
zuser20170303090058672
Review from Zillow
"We were first time home buyers without a clue during a pandemic none the less. We knew what we were looking for but the market was booming. We looked at so many homes and every time we thought we found one, somebody made an offer10 grand over asking or something crazy. Finally, we looked at our house. They were asking too much but with rates and the market being what it was, we were able to negotiate a deal. Sheila held our hands and walked us through the entire process. Thank you, Sheila! We love our new home!"
zuser20140409115854871
Review from Zillow
"Sheila was an absolute joy to work with. She made the experience fun and enjoyable. Sheila is always honest and never afraid to give her opinion about something. Her knowledge and patience were exactly what I was looking for in a realtor."
zuser20161027072438828
Review from Zillow
"Sheila was great through the entire process. She communicated with us often and informed us of updates as soon as they occurred. She always watched out for our best interests. Always a professional."
user4402727
Review from Zillow
"Sheila was amazing. This was our first time buying a home and she made the process easy and simple to understand. She was not afraid to negotiate what we wanted and always maintained great contact with us and the seller."
fosterszach
Review from Zillow
"My wife and I were first time home buyers in Franklin IN. She took her time with us and never got annoyed with the many questions we asked. She also recommended a few lenders, which helped us find a better rate on the loan as well!Would recommend for anyone looking to buy a house in the area!She is great!"
brittin25
Review from Zillow
"Shelia helped us fine the home of our dreams with us coming from out of state she made it really easy to get a house in Avon. I would work with her again anytime"
user32661323
Review from Zillow
"I wish I could give more than 5 stars. I was selling a rental house from out of state. I needed someone I could totally rely on and trust. Sheila was very honest about what needed to happen to get a sale, even if it wasn't something fun for me to hear. We accepted an offer in a short time. This was a challenging property and lots of repairs and other items had to be addressed prior to closing the sale. I needed contractor bids for several projects. She got me multiple bids for every project, got more bids when she thought they were too high, and coordinated all the work to be done on a short timeline before closing. There was also some vandalism at the house during the contract period. She called the police, waited for them to respond and filed a police report on my behalf. She was always looking out for my best interests and provided unbelievable customer service. If you have a house to sell in the Indianapolis area, do yourself a favor and go with Sheila!"
nfrankus6
Review from Zillow
"Sheila was awesome! She helped me through out the whole process and looked very hard to find what I was looking for in a house! I highly recommend her."
user6650796
Review from Zillow
"Very responsible and reliable. Sheila responds to emails and messages quickly and efficiently. We have received and accepted an offer in 3 weeks. Even with some problems in the process, we were able to complete the sale."
zuser20180522111203631
Review from Zillow
"Sheila is xtremely professional, supportive, and positive! I was about to give up on my search until I met her! She is extremely knowledgeable of the process and even ensured I got a one-year home warranty with the deal! I highly recommend her!"
mdaidone120
Review from Zillow
"Tammy went above and beyond what a realtor would normally do to make sure both the buyer and seller were happy! Her knowledge and experience was echoed by her resources and resolve when work needed done to get the transaction finalized. Absolutely would recommend!"
meannotch
Review from Zillow
"Tammy was a live-saver during my selling process. I felt that my home was listed at a very reasonable, yet competitive price. It sold in just a few days! The sale was not a smooth process by any means, but Tammy had an answer for everything. She is kind, respectful, and professional, and I would trust her to help me buy or sell another home in the future!"
shelbieblair73
Review from Zillow
"We were out of the country when we decided to list our house with Tammy. We had complete confidence in her to sell our home or would never have listed it. The sale was quick and effortless on our part but I'm sure it only seemed that way because of her expertise."
pamelaj959
Review from Zillow
"Tammy was great in helping to sell my home in 7 days. She is very knowledgeable and steps up to solve any issues with the sale. I was impressed with how smoothly the sale went and the purchase of my new condo. I would highly recommend her to anyone wanting a real estate agent."
dlivingston5
Review from Zillow
"Tammy Dorman helped me immensely during my first home buying experience! She guided me to listings that met my criteria and was quick to schedule showings for those that peeked my interest. Tammy was always willing to share her expertise and knowledge when asked, and answered my many questions promptly. She was especially helpful when working towards closing. After inspection, but before closing, the garage door of my soon-to-be home was somehow opened and left open during a very frigid night, causing the pipes in the garage to burst. Though it was not my responsibility to fix and the current homeowners took care of the issue, Tammy still helped me navigate this snag, and kept me up-to-date on repairs and progress. She really went above and beyond by personally taking care of having a state of the art garage door opener installed on the day I closed to help me feel safe and secure in my new home! I was so grateful to have had her through this process and I will definitely seek her services if I ever decide to sell or purchase another property. I recommend her to all my friends and family!"
rcnewbro
Review from Zillow
"Tammy is professional, knowledgeable, responsive and the best realtor I've ever worked with. I highly recommend her!Tammy was very instrumental in selling our home in just six days. She was also successful in securing our new home in a highly sought after area with multiple competing bids.Tammy also helped my husband and I buy and sell homes to flip. Honesty and Integrity are two of her many core values."
user5444452
Review from Zillow
"Tammy is the best relator in the whole wide world! I moved to Indiana from Cincinnati due to work, even though it was a hard move it was by far the best decision I ever made. I could not imagine my life without my family and friends I now have in Indiana. When I moved here I was not for sure where I wanted to live so I decided to rent an apartment at first. My goal was to only live there for a year. I worked with a different agency at first and it just did not go well. I just never felt comfortable working with them so I decided to stop looking. So I ended up staying in my apartment for another year. When I first met Tammy and found out that she was a relator I knew deep down she was the one that was going to help me buy a house when the time was right. Well this past winter I decided I wanted to start looking again. I talked to her about it and she was more than willing and very excited to help me. I told her what I was looking for and the area I wanted to live in. She found me the perfect house! It was the first house we looked at. I think we may have looked at one other one but when I walked into the first one I knew it was it. She made the whole process easy and guided me through everything I needed to do. She is the best! So if you are looking for a relator she is the one you should go to and the best part with working with her is you get the house of your dreams and an awesome friend for a life time!"
user52331004
Review from Zillow
"My condo was in a community that was in bankruptcy, and Tammy used her extensive, local sphere of influence to find a community bank which would finance a mortgage. I wound up moving long distance before my sale could close, and Tammy and her team took care of all the added details of this unusual closing."
vanhomemom
Review from Zillow
"Tammy is wonderful to work with! She is kind and knowledgable and made the process of finding a house very comfortable. Our previous agent made excuses and actually declined to show us houses, but when we started working with Tammy we were immediately viewing all the houses we wanted to see. We never felt "forgotten" or "in the dark," in fact it was a very personal experience with great service right through to closing.

Good-hearted, highly recommended."
ryan norris79
Review from Zillow
"I found Tammy through Zillow when I was looking for my first home. She has been amazing through the entire process. Whenever I emailed her, she replied very quickly and if I called her with questions, she was always very helpful and patient. I would recommend her to anyone buying a home in the area."
user3204719
Review from Zillow
"As a first time home buyer, Nick was so wonderful to work with and made this experience so smooth and easy especially during the holiday season! I could count on him to lead me in the right direction 100% of the time. I would recommend Nick to anyone looking for their forever home!"
courtney lisby
Review from Zillow
"Nick went above and beyond for us during our house buying experience. He was so helpful to us and willing and able to answer all of the questions we had. He gave his professional opinion on things that we asked for his opinion on. He was very knowledgeable about each part of the house buying process which was very helpful for us. We would recommend Nick if you are in the need for a realtor to help you find your forever home. We are so happy that he helped us find ours!"
flashesgirl22
Review from Zillow
"Nick Hurt had a big job when my husband and I reached out to him during our home buying experience. We lived in Arizona at the time and decided, during a pandemic no less, that we wanted to return to Midwest living. Many people would never dream of purchasing a home online, site unseen. With Nick, we felt comfortable doing just that. He jumped at every opportunity to show us a home via Facetime as well as record video footage of the house to send. At anytime we had questions or a need to see something a second or third time, he didn't bat an eye. I should also point out that all of this was done on a 3 hr time difference. Nick is professional, responsive, reliable, kind, and great at his job! I would recommend Nick Hurt to Everyone! He gives this profession a good name! Thank you Nick!"
user7343276
Review from Zillow
"To be honest for our first real estate agent I didn't quite know what to expect but I consider my husband and I extremely lucky to have had Nick! Super laid back, really nice, extremely patient and very understanding and so knowledgeable about anything and everything we had questions about. This was our first time buying a house so of course we had no clue what to even expect but Nick walked us through the entire process and explained everything in great detail, and plus he has great connections! If I could exceed a 5 star I totally would. HIGHLY recommend!!"
maevajuliavt
Review from Zillow
"Nick was awesome! We were first time home buyers and Nick was extremely helpful during the entire process. Nick was very patient, helpful, and provided a great advise. We could not be happier with our buying experience and would recommend Nick to everyone we know!"
Jake2017
Review from Zillow
"We bought a home with Nick and couldn't be more pleased with the support we got during the process. Nick was always available to answer questions and worked with us to schedule extensive home tours, sometimes 10 in a day. We successfully found what we needed within the timeline we needed. Nick and the Ron Rose team were a great find and we highly recommend them. Although we plan to be in this home for a long time, you can bet that if life changes we'll be calling Nick!"
MozeIndy
Review from Zillow
"We worked with Nick on the purchase of our first home, and he was a huge help in what can be an overwhelming process. He was always prompt and available when we wanted to see a property, even with our tricky schedules, and answered questions we had very thoroughly. Nick was extremely patient throughout the experience, and gave helpful advice and insight without being overbearing. Overall, we felt like we were in great hands and confident that we had someone on our team looking out for our best interest! We would definitely see Nick and the Ron Rose Realty team for any future home buying."
amythomas002
Review from Zillow
"Beth is amazing......she met with us on a Sunday evening....she helped negotiate....and was very timely on all her responses.....I would highly recommend Beth for any of you Realty needs."
TimFox6
Review from Zillow
"Carly worked with us make improvements in our home to make it as appealing to buyers as possible. We were very pleased with her efforts on our behalf during the sale!"
framptong
Review from Zillow
"Lindsey provided all the information we needed to make timely decisions along with guidance on the process to make it happen. Janis and I couldn't be more pleased with the results! Thank you, Lindsey! You have the integrity, energy and the drive it takes to have a great future being your client's trusted advisor!"
glbrinkoetter
Review from Zillow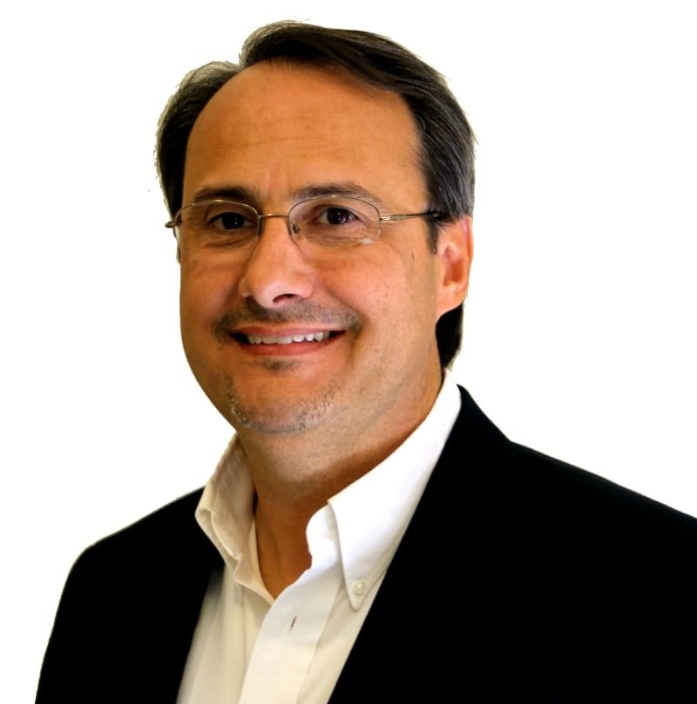 Welcome toIndiana
Realty Pros
Our mission statement is simple: To serve people. We strive to always answer our phones and are available most days from 8:00 am thru 8:00 pm.
We invest heavily in internet marketing, professional photos, drone videos, full length virtual reality tours with our Matterport Camera system, staging, purging assistance and anything else that needs to be done to serve our clients well..
Our references are excellent and include families, investors, landlords, tenants, new home builders, government and bank owned asset managers, and my network of reliable and highly skilled bankers, inspectors, and contractors..
We intend to exceed your expectations every step through the journey..
It would be our sincere pleasure to be your Realtor!
LEARN MORE
Facebook is not connected.
Instagram Business is not connected.
Contact Us
Got any questions? Get in Touch